Padua
Padua, the city of Saint Anthony, is a modern and lively city that combines historical-cultural heritage, centuries-old traditions, faith, and well-being.
The picturesque Veneto city is located in the heart of the Po Valley, in a privileged position in the northeast of Italy, between Venice and Verona. Just outside the city are the great green lungs of the Euganean Hills (Colli Euganei) and the center of one of the largest spas in Europe, the Euganean Spas (Terme Euganee).
One of the few cities in the world with two UNESCO heritage sites: the Botanical Garden, the oldest academic garden in the world, and the fourteenth-century fresco cycles, a museum widespread in eight civic and holy sites in Padua under the Padova Urbs Picta guardianship.
Padua is a city of art, rich in culture. From Giotto to Donatello, Petrarch to Galileo, Padua has been host to the greatest artists and scientists, making it a temple of knowledge and beauty. Its ancient history breathes through the architectural miracles of the middle ages, the legacy of the famous University, and the charm of the aristocratic villas, arcaded streets, and squares.
Padua has an outstanding tourism offer that embodies many of the virtues of Veneto: arts, history, and nature. …read more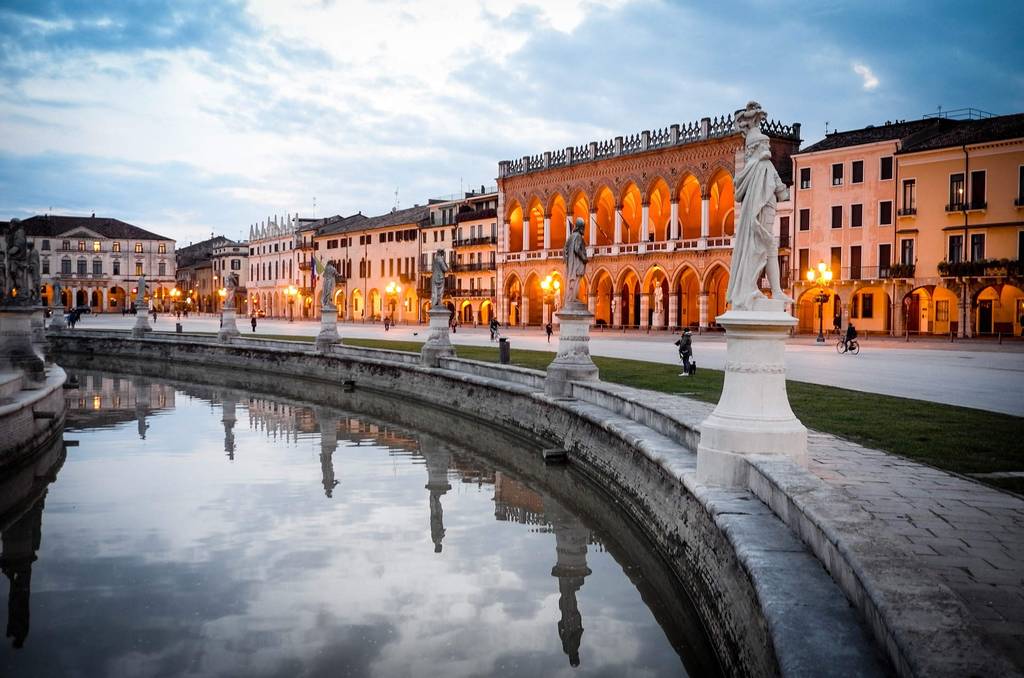 Discover the fun
Upcoming events, Padua
Prato della Valle • Padua